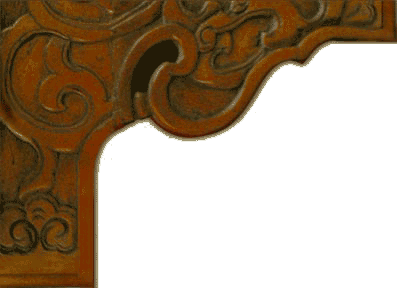 This page was created to help people like you and I feel safe about buying over the Internet.

There are so many scams out there and yes even I have been scammed when trying to purchase a dog.

I wanted to try and come up with some sort of a safety net so that people would feel safe when buying over the Internet, so I have come up with a reference page.

This page list some of my puppy buyers and the puppy they have gotten from me. It also has a link to contact these Bulldog owners with any questions you may have about us or about the dogs. 

I have also listed my veterinarian and a phone number where she can be reached during business hours with any questions you may have concerning Bear Valley Bulldogs.

This is Ralph, He was born in July 2004

His original home was Castle Rock, Colorado. He now resides in Ohio and is the proud owner of Jamie and Jody Zenn.

Jody is very proud of this little guy and Loves to talk about Ralph

I will have more references to come as I accumulate data

DR. WAYNE DAVIS DVM

73 COMMERCE STREET

CRAIG, COLORADO

970-824-9629

This is Capone he now resides in Washington State. He is very much loved by his boy Chase (to the right)  and loves chase as well as the rest of the children.

Cheryl Mecham and her family were also worried about getting scammed when they were trying to find Capone. Cheryl is more than happy to talk with you about Capone.

This is Maddisen she now lives in Chesapeake Virginia with her owners Scott and Terra Koster and their new baby. 

Maddisen's owners love her to death and Maddisen loves them too. Maddisen has formally adopted the baby and doesn't let her out of her sight.

This is Rumfeld Rummy.........Rummy resides in Colorado Springs with Brian and Vicky Hotz. Rummy was born November 7th of 2005. Rummy was the only male born to this litter and captured Brian and Vicky's hearts from the get go.

Brian and Vicky Visited us in the summer of 2005 looking at various breeders to purchase a new addition from. Now they are proud to be owned by Rumsfield Rummy. Brian and Vicky are more than happy to talk with you about Rummy or about Bear Valley Bulldogs.

This is chunk he resides in Washington state. He is the proud owner of Dan and Cassandra and also great pals with Walter their Cocker Spaniel. And now several years later their children as well.

This is Max pictured with his sis, Lucy. Max is not only the proud little brother to Lucy, but also the proud owner of Jason and Chantal. Max is a spitting image of his Daddy, Zippo, from a litter born in 2007.

Jason and Chantal are very happy with this little guy and would be more than happy to answer any questions you might have.

"This is Sluggo just after a bath. He is 21 months old and is the joy of our lives. He was easy to potty train. Mostly he obeys but often has to think about it for awhile before following a command. I must admit he is not good about "come." Treats work pretty well as an incentive. He still loves to chew but rarely does he get into things he shouldn't--he did a lot of that as a puppy proven by the teeth marks on some of my shoes and books. Now he is good about "Leave it!" We had him neutered at 13 weeks and he came home without any signs of pain or limited motion. He loves tug-of-war, plays with our boxer, and loves people. Have not seen any signs of aggression toward people or other animals. Only rarely does he try to "hump" our Boxer and never us humans. Lori and Pat, the breeders, were a dream to work with and we keep in touch. They are honest, breed a healthy line, and are caring of their pups. At the time of the sale they provided us with all pertinent papers regarding health and registration. They answered all questions both at the time of sale and since, with alacrity and accuracy. I would highly recommend their kennels to anyone."

This is Einstien, he is out of our 2008 litter and resides in Grand Junction Colorado

 "Don't know what life would be like without him as part of our family.  He is very close to our son!!" 

Chunk celebrating his 8th birthday with his family

"Time has gotten away from me!

Enjoy the photos and thanks again for bringing Chunk into our lives!"