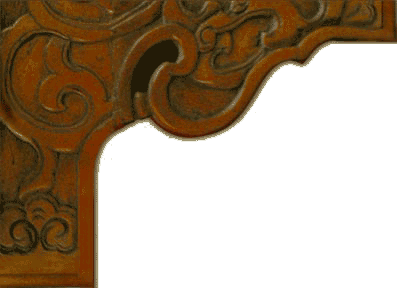 WE PRIDE OURSELVES IN TRYING TO BREED THE BEST QUALITY BULLDOG PUPPIES. CAREFULLY BREEDING FOR TEMPERMENT, SOUNDNESS AS WELL AS BEAUTY. OUR BABIES ARE HOME RAISED AND SOCIALIZED AT A VERY EARLY AGE. THEY ARE HEAVY BONED AND SMASH-FACED WITH MANY WINKLES AND ARE PRE-SPOILED. WHEN OUR BABIES LEAVE US TO GO TO THEIR NEW HOMES THEY GO WITH A ONE YEAR HEALTH GUARANTEE AND ARE AKC REGISTERED.

OUR BABIES ARE ONLY SOLD TO APPROVED HOMES

AS BULLDOG BREEDERS, WE HAVE A LIFETIME COMMITMENT TO THE AKC PUPPIES WE RAISE. OUR DOOR IS ALWAYS OPEN IF YOU CANNOT KEEP YOUR PUPPY/DOG FOR SOME UNFORESEEN REASON, WE WILL GLADLEY TAKE HIM/HER BACK OR HELP YOU PLACE HIM/HER. IT IS OUR RESPONSABILITY TO OUR PUPPIES TO HELP OUT THEIR OWNERS. FURTHERMORE IF THERE ARE EVER QUESTIONS OR CONSERNS ABOUT YOUR PUPPY/DOG, WE ARE ALWAYS A PHONE CALL AWAY.                                   

NEW PUPPIES AND AVAILABILITY WILL BE POSTED ON OUR NURSERY PAGE

If you are interested in purchasing one of our puppies please fill out the puppy application and the advanced deposit form

 below

IF YOU ARE WANTING A BULLDOG PUPPY WITH A CERTAIN LOOK OR COLOR AND WANT TO BE SURE THAT YOU WILL GET A PUPPY OUT OF A PARTICULAR LITTER IT WOULD BE A GOOD IDEA TO LOOK INTO OUR ADVANCED DEPOSIT. ONCE A DEPOSIT IS PLACED ON A PARTICULAR LITTER YOU WILL GET EITHER FIRST OR SECOND PICK OF THE MALES OR FEMALES OF THAT LITTER DEPENDING ON WHERE YOUR DEPOSIT FALLS. 

DON'T LIKE WHAT YOU SEE IN THE LITTER YOU PLACED A DEPOSIT ON? OR HAS YOUR LIVING SITUATION CHANGED TEMPORARILY? YOUR DEPOSIT CAN BE TRANSFERRED UP TO 2 TIMES, A TOTAL OF THREE LITTERS YOU COULD POTENTIALLY GET A PUP OUT OF. IF AFTER THE SECOND TIME YOU DO NOT CHOOSE A PUP, YOUR DEPOSIT WILL BE FORFEIT AND YOU WILL NO LONGER HAVE A DEPOSIT AS THEY ARE NON REFUNDABLE AFTER PLACING IT.